When it comes to controlling the light and heat coming into your home via windows and doors, there are two solutions, plantation shutters or blinds. Which one is right for you?
As a company that specialises in interior wooden plantation shutters, we are biased towards shutters, but that is for good reason, they offer superior style, insulation and durability. At Swan Shutters, we offer several shutters designs.
While blinds have been popular over the years, recently shutters became fashionable but more than that they can add on to the resale value of your home. However, that's not the only reason to fall in love with them.
Here is a look at some of the considerations.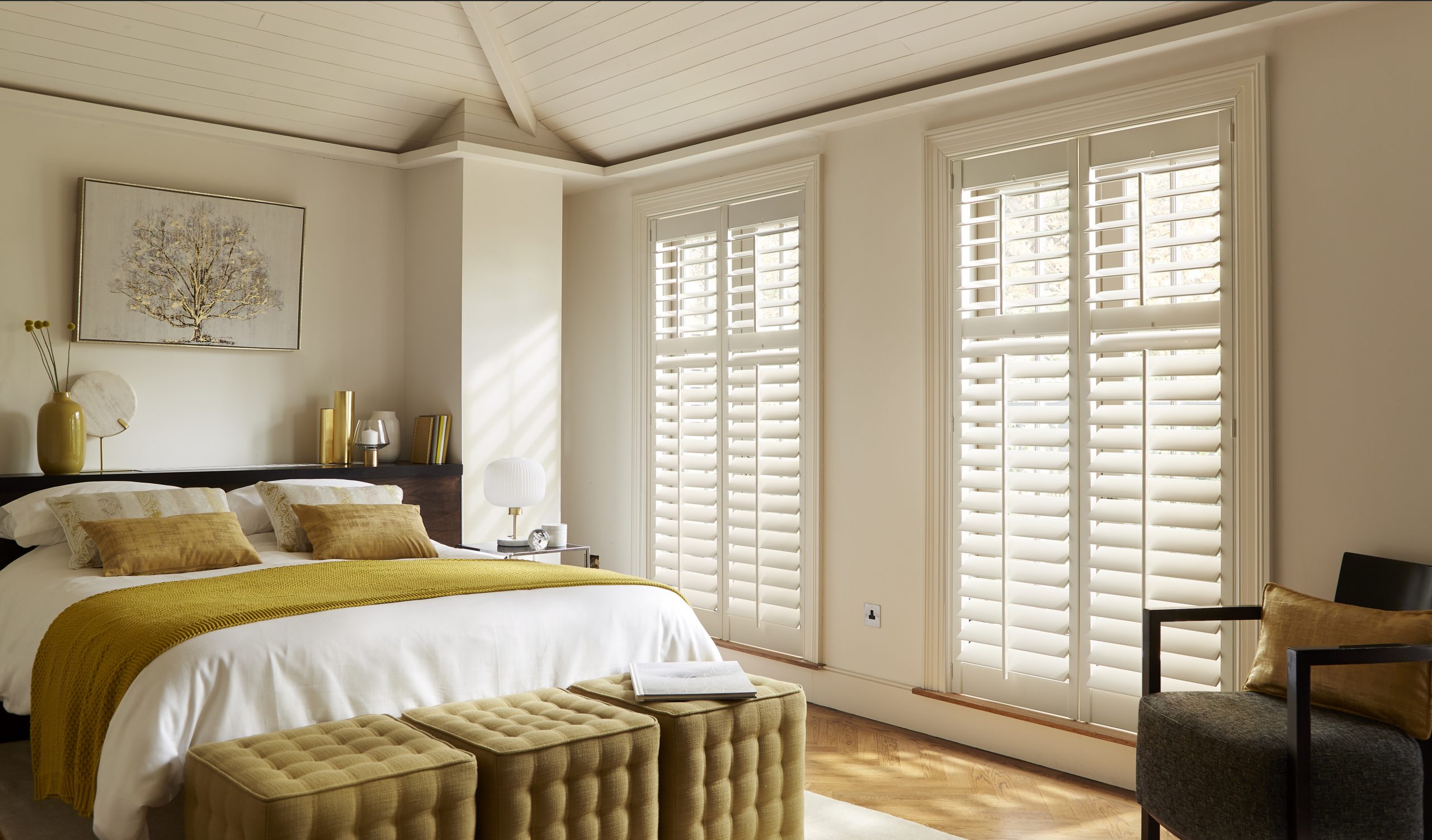 Five considerations before choosing shutters or blinds
1. Window type:
The shape and size of the window will affect how a shutter or a blind will look. For very large windows, for example, French doors, blinds may be better suited, as they will not interfere with the opening and closing of the door. For almost any other type of window in particular windows or doors with arches, round or unusual shapes, shutters will add a distinct look and feel to them and are a better choice.
2. Your budget: Are shutters more expensive than blinds?
Plantation shutters tend to be more expensive than blinds because they are made from higher quality materials. However, the added cost means that you get better heat and cold transfer from your room, as well as better sound absorption capabilities, making for a better experience indoors. The bespoke nature of our shutters carries an added cost for customization. Although, this is usually a better long term investment in your property than blinds.
3. Durability
Plantation shutters will last you longer than blinds because they are sturdier and more hardwearing. Window blinds tend to be fragile, look cheaper than shutters and offer a less stylish environment to live in.
4. Flexibility: do shutters block more light than blinds?
Both shutters and blinds come with louvres, which will allow you to control the flow of light and air into your room. They will also give you the privacy you need. However, shutters tend to be easier to manage and are more flexible to use.
5. Customization tailored to your taste
Our shutters are made according to precise measurements so that they fit the window perfectly. You can choose how you want your plantation shutters to look. Whereas, blinds are usually restricted when it comes to fitting. They can be lifted up and down with the help of a string which holds the individual slats together.
When you want to adjust the height of the blinds, you have to pull a separate string. On the other hand, you will be able to configure plantation shutters in any way that suits your needs and the specific conditions of your windows and doors.
In the end, it will come down to personal taste whether you choose blinds or shutters or even just plain curtains. Shutters are certainly the choice of the times (pun intended). "There is a small revolution going on outside your window" as shutters continue to grow in popularity amongst the British.
Not only do plantation shutters give your house an aesthetic appeal but they are also one of the best investments you will ever make due to their ease of maintenance. The best part about plantation shutters is that they require no hooks, bolts and pleats. You don't...
read more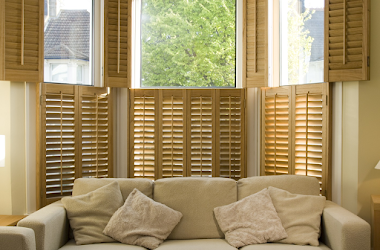 We believe your windows should have the best and you should make no compromises when choosing plantation shutters for them. It's important to take your time when choosing the shutters, to make sure you are aware of all the different styles and designs available. Each...
read more